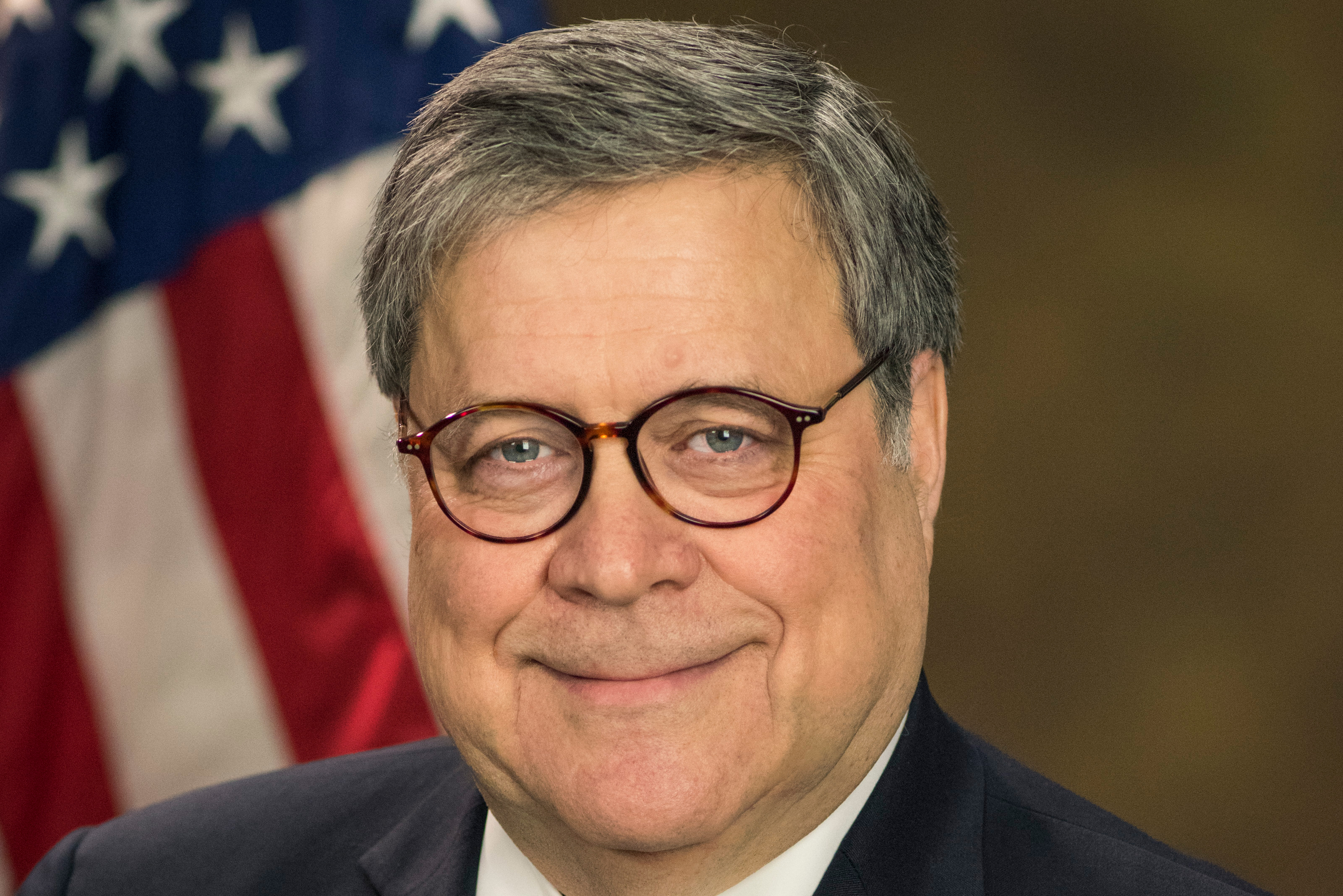 U.S. Attorney General William Barr | DOJ
New federal crackdowns on sanctuary cities won't be affecting Arizona. Reason being: There aren't any, at least according to Liza Granoff, assistant U.S. attorney for the District of Arizona.
"[T]he District of Arizona does not have sanctuary cities," Granoff said in an interview with Arizona Public Media.
Arizona law prohibits sanctuary cities. Tucson voters rejected a November ballot initiative that would have made Tuscon a sanctuary city. The Arizona legislature is deliberating putting a constitutional ban on sanctuary cities on the ballot, a move Gov. Doug Ducey urged in his State of the State speech in January.
Mid-February, U.S. Attorney General William Barr announced the Department of Justice will be cracking down on sanctuary cities, promising lawsuits against localities that Barr claims "unconstitutionally interfere" with federal immigration enforcement.
The White House arbitrarily defines "sanctuary cities" as a jurisdiction that refuses to cooperate with certain immigration policies.
Barr also plans to review the actions of local prosecutors, whom he believes are showing leniency to undocumented immigrants to avoid deportation.
This, said Granoff, also won't cause waves in Arizona. Because Arizona doesn't have sanctuary cities, at least on paper, the grounds don't exist for federal lawsuits.
"As far as we are concerned at the U.S. attorney's office, we don't believe that we have sanctuary cities in our district, and we are going to continue to operate as though we don't have sanctuary cities," Granoff said.
That doesn't mean some Arizona localities haven't pushed back against federal immigration enforcement. Last year, Pima County Sheriff Mark Napier prohibited Immigration and Customs Enforcement officers from using office space in the Pima County jail.
But Granoff said that doesn't fit the definition of a sanctuary city.
"There is a difference between reduced cooperation and obstruction of justice," she said.